Healthy Eating During Ramadan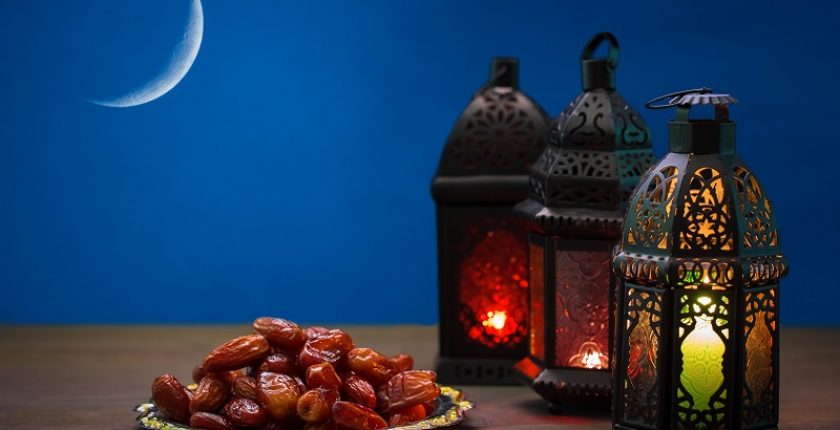 Celebrated by Muslims all around the world, Ramadan is a holy month which encompasses quiet reflective time of worship, prayer, helping others, and spending time with loved ones. Each day during Ramadan, Muslims do not eat or drink from sunrise to sunset. Families start their day early in the morning before the sun rises to eat their morning meal called Suhoor, and break the fast after sunset by sharing an evening meal called Iftar with family and friends. Fasting is done as a reminder to be appreciative of one's blessings and to continuously help those in need. The end of the month of Ramadan is marked by the new moon, followed by a three-day festival called Eid al-Fitr, which includes prayers, exchanging gifts or cards, and enjoying grand feasts with friends and family!
Throughout this month, Muslims refrain from food, water, smoking, medications and even gum. Although, some individuals are exempt from fasting, such as pregnant or breastfeeding women, children, seniors and those on medications or requiring attentive nutrition care. As nutrition professionals, it is crucial that we understand the needs and cultural values of our Muslim clients so we can provide the best care possible to ensure they emerge from Ramadan feeling spiritually and physically healthy! Since those fasting during Ramadan have limited hours to nourish their bodies with food and sleep, it is important to focus on making sure the client is still getting enough calories, micronutrients and water.
Here are some key things to consider when working with clients who are fasting during Ramadan:
1.

The Importance of Snacking:

·

Dietitians of Canada recommends having at least 2 small snacks between breaking the fast and going to sleep. Since this is quite a short period of time, it is best to have a snack that includes faster digesting foods.

2.

Balancing Meals:

·

Suhoor

is a very important meal when fasting; if this mean is properly balanced and nutritious, it will help retain high energy throughout the first half of the day. A meal high in complex carbohydrates, slower digesting protein, and good fats is a great way to ensure staying full and energized for longer.

3.

Avoiding Consumption of Junk Foods:

·

Although it is surely enjoyable indulging in fried foods, salty foods, and high-sugar foods after breaking fast for the day, these will only make you feel good in the short run and make fasting more difficult the next day! Fatty and sugary foods can actually cause sluggishness or fatigue, while salty foods can increase thirst.

4.

Increasing Fluid Intake:

·

Drinking lots of water between

Iftar

and

Suhoor

will reduce the risk of dehydration during fasting. Make sure to drink at least 8 glasses of fluids during this time; water is the best choice, but juices, milk, beverages and

soups are also good options. Limiting caffeinated drinks like coffee, tea and colas is ideal as these have a diuretic effect and promote loss of fluid!
Ramadan provides an excellent opportunity to make positive changes in one's lifestyle and eating habits, especially with the help of Registered Dietitians guiding you through the way. It is a great time to remind oneself to honour your body and health, as well as acquire spiritual growth. Reflecting on one's spiritual, emotional, and habitual tendencies leads to a self-awareness that is beneficial for overall health and so many more aspects in life!