Board Of Directors Slate 2020-2021 (Permanent)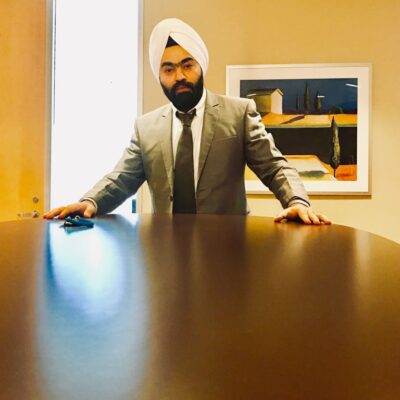 Guru Bakshish Singh Sehgal
Chief Executive Officer
Guru Bakshish Singh Sehgal is the Director of Marketing and International Relations at Nutritionwize Consulting Services. As the Director of Marketing and International Relations, he has a wide range of experience in business and finance and has been able to expand the company's portfolio to the international market. Guru Sehgal is a very successful entrepreneur with a highly integrated organizational vision. He demonstrates a unique blend of leadership qualities and extraordinary Business acumen.
Guru Sehgal holds a Bachelor's Degree from York University and has held numerous Senior Management positions in the Health, Hospitality as well as the Entertainment sector, both in Canada and India. He owns and manages several businesses in Asia and has worked with a number of Hospital Management Boards internationally seeking ways to deliver better health care to the Indian Population. In the entertainment sector, Guru Sehgal was the winner of Mr. Singh International in 2007. He has also facilitated many Bollywood performances in Canada and as well participated in many Fashion Shows.
He is passionate about helping others achieve their goals and maintain a healthy lifestyle. He has over 10 years of experience in personal training and has worked with to help many to achieve and maintain their fitness goals. He also has deep compassion for helping others in need and uses every opportunity to make a difference in the lives of many; he currently serves as Vice President of New Hope Foundation, Mumbai, India, a charitable organization with a vision to help the poverty-stricken Indian population.
Guru Sehgal is fluent in English, Punjabi, Hindi, Urdu, and Marathi and partially in Gujarati and Bengali.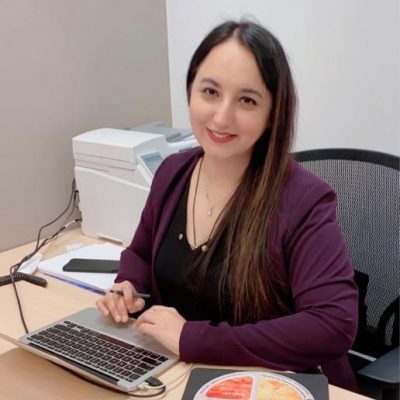 Manmeet Kaur Behl, RD, NM (Canada)
President
Manmeet is a Registered Dietitian and a Director at Nutritionwize Consulting Services. She is the Director of Clinical Operations, mentors dietetic students as well as the Lead for the Nutritionwize Academy. She has an array of experience in nutrition counseling, clinical nutrition, community nutrition, and long-term care services, one-on-one and group counseling as well as developing nutritional resources and programs.
As the Clinical Lead for Nutritionwize and the Lead for Nutritionwize Academy, Manmeet developed (Nutritionwize Education Programs) NEP sessions, an evidenced and researched based, standardized, practical nutrition education program used to counsel patients and clients. These education sessions span various topics and address various clinical conditions. Individuals undergoing these sessions have recorded favorable outcomes to blood sugar control and in their overall health.
Manmeet is passionate about building healthy and happier communities using her knowledge to help people make simple and sustainable steps towards a healthier future, especially in her cultural community. Manmeet has worked with Eat Right Ontario to develop various resources in South Asian languages, appeared in several television shows to educate the community about healthy eating, and continues to volunteer as one of the Chief Dietitians with Stop Diabetes Foundation. 
Another area of specialty for Manmeet is Cancer Nutrition. Manmeet also works closely with cancer patients, providing cooking demonstrations and group nutritional education in disease management.
She holds registration for CSNM (Canadian Society of Nutrition Management) and also a Registered Food Safety trainer Registered BASICS.fst® and ADVANCED.fst® Trainer with Traincan Inc in Canada as well as in India.
Manmeet is continually involved in a number of community services, volunteering her time to help others in need. She believes in investing in others and helps to mentor both Food Service Managers and aspiring dietitians on their career path to becoming a Registered Dietitian.
Manmeet is fluent in English, Punjabi, Hindi, and Urdu.
Board Members Slate 2020-2021 (One-Year Volunteer Position Elected Every Year)
Honorary Member- with a minimum of 15 years' experience in Health Industry – Vacant
International Representative- Country – Vacant
International Representative -Country – Vacant
International Representative -Country – Vacant
Internationally educated Dietitian In Canada – Gull Rizwan, NM, Nutritionist, Canada
Internationally educated Dietitian Outside Canada – Harsheen Chaudhary, Dietitian in India
Registered Dietitian in Canada – Monika Sharma, RD (Canada)
Others:
Chief Editor – Prabhnoor Grover
PR Executive – Manmeet Sehgal
Registration Co-ordinator: Satbir Kaur, NM, Nutritionist, Canada
Country Representative – Sudan and the Middle East: Salma Mahmoud, RD(Canada)
Country Representative – Pakistan: Deneize Puri, RD (Canada)
Country Representative – India: Sakshi Kapoor, RD(Canada)
If you are looking for information about Dietetics anywhere in Canada, kindly send us an email to info@iednc.ca. We will get back to you!
Course Instructors:
Manmeet Kaur Behl, RD (Canada)
Dr. Rahul Khushwah, Ph.D. (Canada)
Sakshi Kapoor, RD( Canada)
Monika Sharma, RD (Canada)
Supreeta Raj, RD (Canada)