Client Centered Care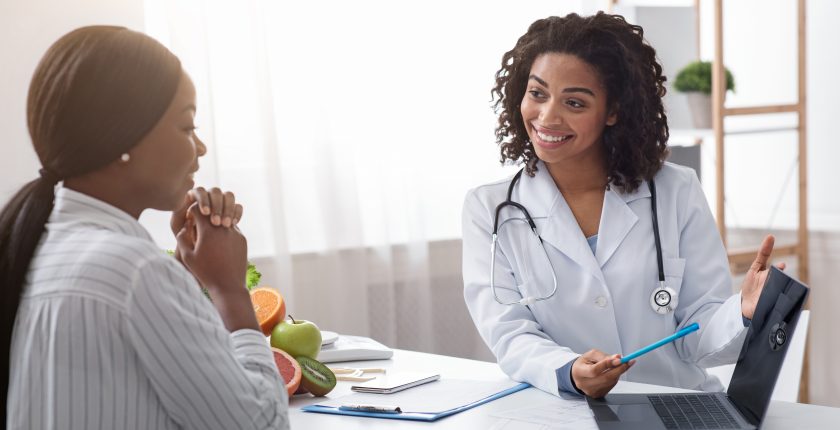 Health professionals all have individual areas of expertise along with their core profession. In this case, Dietitians are the community's nutrition-care professionals but may have specializations in various areas such as paediatrics, renal, sports, and many more. Nonetheless, it is important to acknowledge that although one may have such professional expertise, the clientele that we cater to often does not have such extensive knowledge! When providing any kind of services to the client, one must step out of their personal bubble of knowledge and incorporate a client-centred approach into daily practice. Adopting this approach will ensure that the client's own experiences and knowledge are valued, and used as a guiding framework for the nutrition therapy being provided.
There is no one type of client and no single way of treating everyone! Although many aspects of nutrition therapy can be universally applicable, it is still not a 'one-size-fits-all' kind of therapy. In fact, Canadian professional standards make it mandatory to utilize a client-centred approach for all nutrition counselling services. Certain values that reflect such approach and should be incorporated by Dietitians to enhance those services are:
– Showing respect for all individuals,
– Seeing clients as leaders and experts of their own lives,
– Focusing on the clients' needs and goals,
– Maintaining continuity and consistency of services,
– Being accountable for the provision of responsiveness and timely dietetic services.
Living in diverse communities means that as nutrition professionals, it is necessary to adapt your attitudes, behaviours, knowledge and skills to the unique needs of different cultures. A key aspect of the client-centred approach is maintaining cultural awareness; this not only refines your personal practice, but also ensures that the client feels welcomed, safe, and comfortable within the RD-client relationship.
Let's look at a scenario: An RD provides nutrition counselling to an individual of different ethnicity, and later refers to the client's food choices as "garbage" to one of their own colleagues. The RD also provided standardized cookbook recipes which they personally enjoy, but those included foods which are culturally prohibited for the client. Do you think this RD demonstrated cultural competence and a client-centred approach? The answer is no! This RD likely does not know how to practice cultural awareness and was not respectful to the diverse communities that RD's serve. This action is also diverging from the client-centred approach that Dietitians are recommended to use since nutrition counselling cannot necessarily be uniform amongst all clients. Canadian dietetic regulations emphasize that the client's ethnicity, cultural characteristics, history, values and beliefs are some of the many factors that will likely influence the services that you provide; nonetheless, the focus of care is always on individual client needs. Take a look at more examples and guidelines that CDO provides about client-centred care at the following link.
Oftentimes, it can be difficult to understand how exactly the client-centre approach should be applied to the services Dietitians provide, especially when one is an Internationally Educated Dietitian. Various countries have unique regulations that are expected to be applied in different ways, much like Canada. Whether you are a Canadian or Internationally Educated Dietitian, there is constantly much more one can learn within the profession of Dietetics to provide the best care possible to their clients. IE Dietitians Network of Canada can aid and guide you through this learning process with plenty of learning and volunteer opportunities to offer. With our ever-growing pool of resources like online courses, webinars, career maps, and so much more, you can enhance your dietetic practice and reap the perks of our exclusive membership. Our goal is to educate and empower YOU! Reach out to us at info@iednc.ca for more information or visit us at www.iednc.ca
Written by: Prabhnoor Grover, Chief Editor, IEDNC
Reviewed by: Manmeet Behl, RD, NM, CDE
Updated: May 6, 2021
References:
Client-Centred Care. (n.d.). Retrieved from https://www.collegeofdietitians.org/programs/practice-advisory/jurisprudence- professional-practice-resources/client-centred-care.aspx
Debbie L. MacLellan MSc, R., & Shawna Berenbaum PhD, P. (2007, February 12). Client-Centred Nutrition Counselling: Do We Know What This Means? Retrieved from https://dcjournal.ca/doi/abs/10.3148/64.1.2003.12
College of Dietitians of British Columbia. (n.d.). Jurisprudence Guide for Dietitians in British
Columbia. Retrieved May 14, 2021, from https://collegeofdietitiansofbc.org/wp-
content/uploads/2020/03/Jurisprudence-Guide-Final-Sep-19-19.pdf