Canadian Professional Practice Resource: Boundary Crossing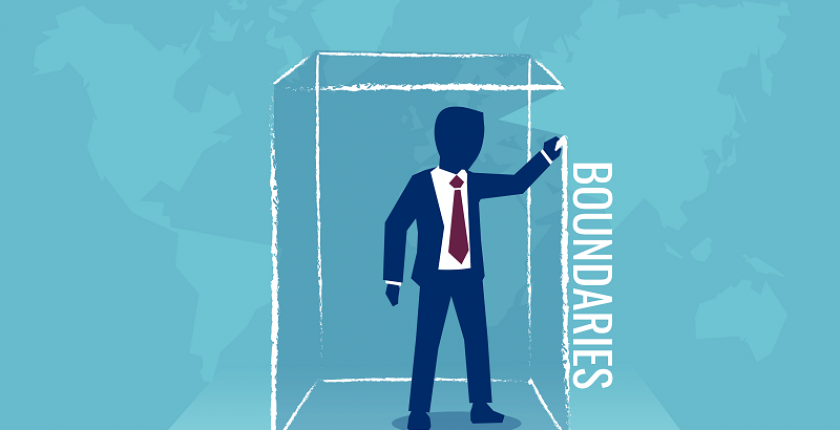 As a Health Professional in Canada, setting boundaries is a crucial aspect of our everyday lives, especially while at work. These are important to ensure that you are developing meaningful relationships with your clients, while still maintaining ethical standards and a safe working environment. In healthcare and dietetics in particular, personal and professional boundaries must be taken into consideration as these will guide the Registered Dietitian's behaviours and decision making to provide the best care possible.
The purpose of the RD-client therapeutic relationship is to provide quality nutrition care through trust, integrity and respect, which are essentially set in place through boundaries. Professional boundaries are legal and organizational frameworks that protects both clients and employees from any kind of harm. Registered Dietitians (RD's) have a legal responsibility to act in the best interest of clients at all times, and hence, always ensure a safe environment for the client.
Now that we understand boundaries, let's look at boundary crossings: This is the point at which the professional relationship changes to a personal level and is a breach of the limits set out. These can be intentional or unintentional, and may occur from either side (the client or the Registered Dietitian). Varying in the harm they cause, boundary crossings can have many negative impacts such as:
·

Damaging the trust between the RD and client,

·

Interfere with the RD's professional judgement,

·

Hinder client's ability to question treatment suggestions,

·

And compromise the client's ability to provide voluntary consent.
Nonetheless, it is the Registered Dietitian's responsibility to recognize any potential breach of boundaries and resolve those before any harm is caused. The College of Dietitians of Ontario (CDO) highlights the importance of reflecting on your RD-client relationships and being aware of any gradual changes that may be happening.
Some of the common categories of boundary crossing can be:
·

Self-disclosure:

o

Sharing overly personal details about your private life with clients may create a false impression of what your intentions are.

·

Accepting or Giving Gifts:

o

Although a small token of appreciation from a client may acceptable, use your professional judgement to understand the motive and mindset being the gift. CDO suggests that most of the time, it is best to avoid gifts in general.

·

Dual Relationships:

o

This occurs when an RD has both professional relationship and a personal relationship with the client, often causing interference in the quality of nutrition care provided.

·

Touching a Client:

o

Always seek consent prior to touching a client, but use your professional judgement to determine what is or is not an appropriate physical encounter. For example, a polite handshake may be acceptable, but any kind of aggressive touch is not appropriate at all.

·

Flirting with a Client or Engaging in a Sexual Relationship with the Client

:

o

It is never permitted to have a romantic or sexual relationship with a client; this is considered sexual abuse and is prohibited by law.
There are many more things that CDO discusses through its plethora of resources as to what may or may not be considered boundary crossing, along with many more details and tips on how to prevent such situations from ever occurring. These guidelines provided the College of Dietitians of Canada can be found in the following link: https://www.collegeofdietitians.org/resources/standards/boundary-guidelines-for-professional-therapeutic-r.aspx
IE Dietitians Network of Canada is here to help you understand the ins and outs of Canadian dietetics, including but not limited to the jurisprudence regulations (such as those for boundary crossing) to understanding the Canadian healthcare workplace and so much more. Whether you are a newcomer to Canada or a Canadian Registered Dietitian, there is always more to learn! Membership with IEDNC will guide you down the right path to building and enhancing your dietetic career. Register to become a member today and gain access to all the perks and benefits IEDNC has to offer for you! Visit us at www.iednc.ca