Canadian Professional Practice Resource: Conflict of Interest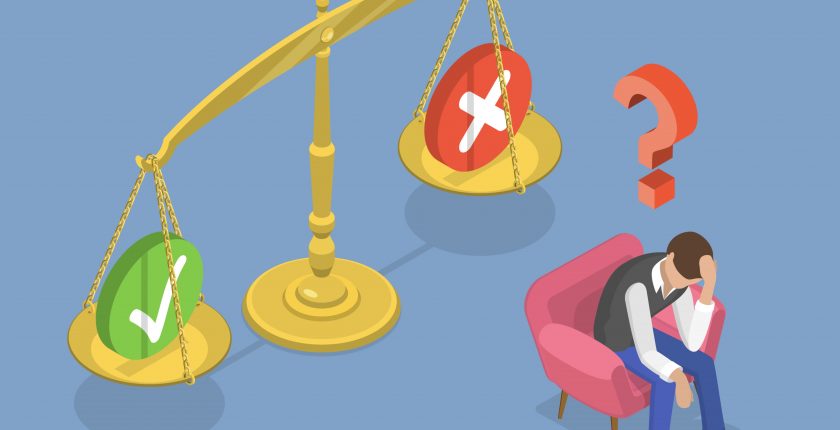 An example of such situations can be a conflict of interest or a boundary crossing. Dietitians are responsible for avoiding and managing these situations for the benefit of their clients.
A conflict of interest or COI is a circumstance in which the RD (Registered Dietitian) has other personal interests that may interfere with their professional judgement and the provision of dietetic services. College of Dietitians of Ontario highlights the 4 components an RD should assess to determine whether a conflict of interest is present:
1. The Personal Interest Test –
• Ask yourself, 'Am I receiving any personal benefit?'
• An RD has a personal interest if they are receiving any kind of personal benefit from the service they provide for the client. The benefits can include gifts, advantages, discounts, status and many more.
2. The Professional Judgement Test –
• Ask yourself, 'Will this action compromise my objectivity?'
• RD's should consider whether their personal views or interests can influence their judgement as a professional and the actions they take for the client's nutrition care.
3. The Improper Influence Test –
• Ask yourself, 'Am I changing my actions so that I can have the benefit?'
• A personal interest can improperly influence and changed their mindset or perception of things.
4. Reasonable Person Test –
• Ask yourself, 'What would a reasonable person think?'
• Always consider what a colleague or an observer would think of the situation; if someone else may likely perceive a conflict of interest, precautionary steps should be taken by the RD to avoid it.
Trust, integrity, and ethics lay the foundation for dietetic practice, and one should always aim to act in the best interests of the client. One should seek out ways to avoid or minimize any kind of potential or existing conflict of interest. However, situations can be complex and often quite confusing too. CDO's Guidelines for Conflict of Interest provides examples and explanations of situations to avoid in order to prevent any COI from occurring, some of which are:
• Avoid accepting gifts, rebate, credit or other benefit for referring a client to any other service/program.
• Avoid offering or making a rebate, gift, credit or other benefit for receiving a client referral.
• Pressuring/bullying clients to participate in research that directly benefits the RD (including monetary benefit or status).
Take a closer look at these CDO guidelines and COI resources at this link:
When in doubt, contact the College of Dietitians of Ontario or any other regulatory body relevant to your practice. IE Dietitians Network of Canada is also here to help you through the ins and outs of your dietetic career! With our vast selection of resources and unique membership benefits, you can enhance your skills and knowledge as an RD. Offering career maps, volunteer/job opportunities, online courses and so much more, IEDNC will be your guide to emerging into the Canadian practice of dietetics. Visit us at www.iednc.ca or email us at info@iednc.ca to find out more information on how we can help you!
Written by: Prabhnoor Grover, Chief Editor, IEDNC
Reviewed by: Manmeet Behl, RD, NM, CDE
Updated: May 6, 2021